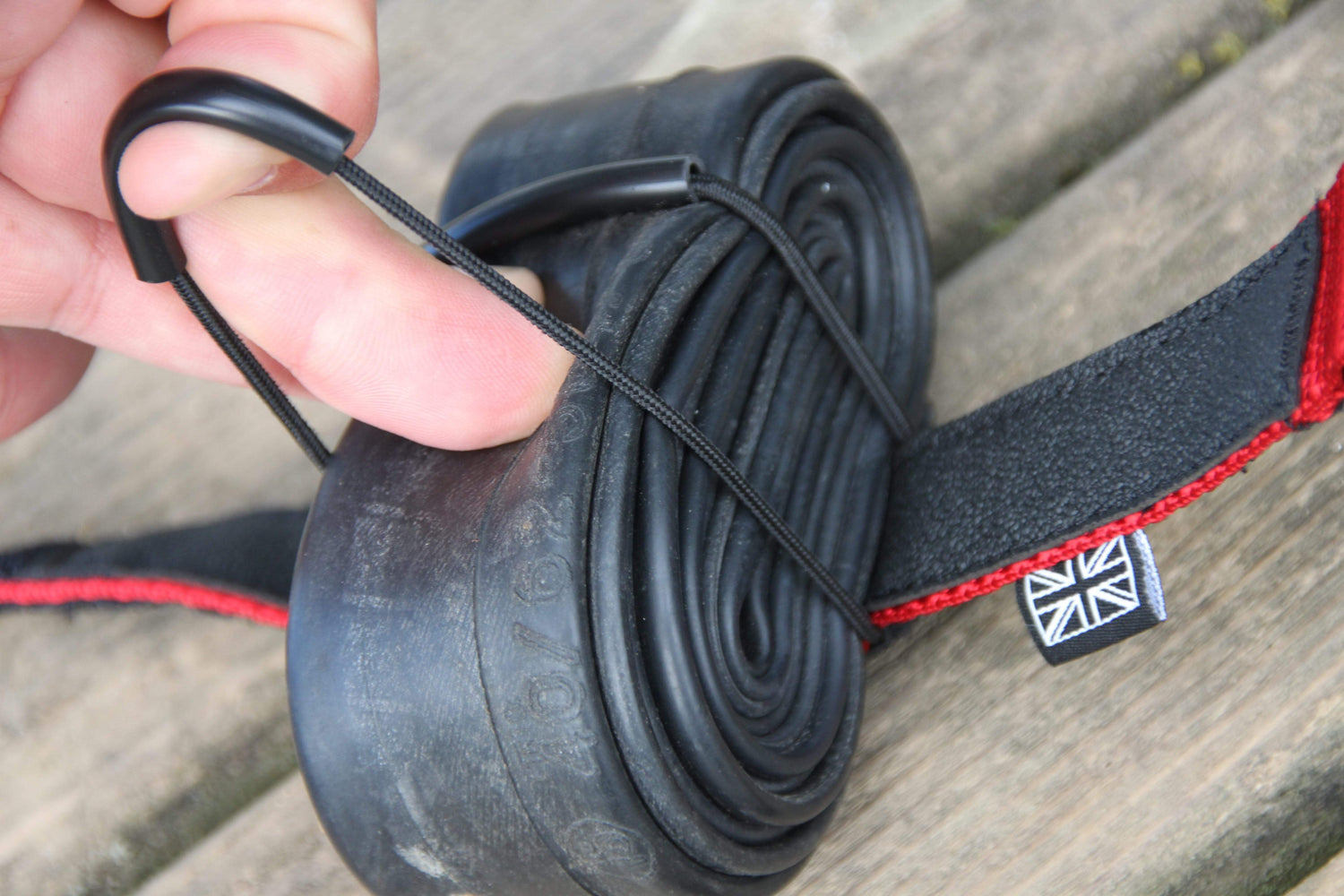 Huck was born to help you ditch the pack. Producing a range of innovative accessories to carry spares, tools and food on your bike and off your body.
We now stock several other ranges of parts and accessories, expanding our business to reach a larger audience.
We used to be known as 'Louri' and are based near Abergavenny in South Wales.
About Us
Why Shop with Huck
Free Shipping

Every order that contains a Huck accessory strap benefits from FREE 2nd Class Shipping (UK) or subsidised 1st Class. Or, spend at least £30 if no Huck products are present.

We price shipping fairly. We like to take some of the shipping brunt but as shipping costs soar, we do ask for a contribution when choosing 1st class UK or international services. We ship for FREE 2nd class in the UK on ANY order that contains a Huck strap. If buying anything else, then FREE shipping is only available on orders valued £30 and up. 

If the cost of shipping to your territory isn't displayed below, then follow the checkout process and a shipping cost will be presented to you.

International customers
We are not VAT registered. This means there is no VAT/tax to remove during checkout. Instead, we subsidise your shipping cost, to ensure fast and safe delivery.



UK Shipping

FREE 2nd Class: when your order contains a Huck Strap - order of any value (typically 3-5 working days).
FREE 2nd Class: when your order does not contain a Huck Strap and your order value is above £30

 (typically 

3-5 working days).

£3.95 2nd Class: 

When your order is valued less than £30 and does not contain a Huck Strap.

£4.95 1st Class: when your order does not contain a Huck Strap and is in stock.
£1.95 1st Class: when your order contains a Huck Strap and the total order is valued less than £30. (typically 1-3 working days)

European Shipping - Only available on Huck Straps

Standard £3.50 (8-30 working days) THIS OPTION DOES NOT OFFER TRACKING. 
Tracked £7.95 (4-14 days). Tracked shipping is almost always faster, but please allow up to 30 working days for delivery.

N. America & Australasia Shipping

Tracked £7.95 (N.America) £8.95 (Australasia) (6-20 business days). Tracked shipping is almost always faster, but please allow up to 30 business days for delivery during the Covid-19 pandemic. Due to an exponential loss rate during the Covid pandemic, we currently ONLY offer the tracked shipping option.

Shipping times

We ship on Monday, Wednesday and Friday every week. 

UK - Royal Mail deliveries are usually swift, but strike action can delay their service. 2nd class usually takes well over a week and 1st class is more often than not, 1-2 days but can take longer on occasion. Sorry, this is out of our control.

International - We have seen deliveries to the other side of the world in just 4 working days. But similarly, we have also seen up to 45 days before delivery. Because deliveries are extremely unlikely to be lost, we ask customers to be very patient and allow up to 30 business days (Monday - Friday) to arrive before we refund or reship. In some instances, we may choose only to refund.

Returns
If for whatever reason, you are not completely happy with your unused Huck product or anything else purchased off this website, you can return it to us within 28 days (for non-Huck branded product) or 365 days (for Huck branded product) for a full refund (less-postage). Please contact us first at huck@louribike.com for a return address. Item must be returned in un-used condition.


Warranty
Huck (Louri) products are supplied with a 2-year warranty. They're made super strong, so we don't think you'll ever need to use a warranty, but on the off-chance something went wrong during manufacture and yours fails you, we will happily replace it with a like-for-like (or most similar available at the time) version.
Up to 365 Day Returns

We understand that buying mail-order can be filled with uncertainty. So that's why we have a "No-Hassle" 365 day return policy for Huck branded products (2-year warranty) and 28-day policy for any other products sold on Huck. If you find that you are not completely satisfied with your purchase, you are entitled to a full refund of the original purchase price of the returned items minus shipping charges. Item must be unused and good for resale. If the item is damaged due to material or workmanship defects, then you have a 2-year warranty from your date of purchase.

If we have made an error, or goods are faulty then we will cover all the shipping costs and refund you the postage incurred.

You must contact us before you make a return, as we need to approve a return first.

Goods must be returned within 365 days of receipt.

Products purchased off of this website that are not Huck branded qualify for 28-day returns.

Goods must not show signs of fitting or use.

We are not responsible for damage or loss in the return post.​

For any warranty claims, we very rarely require the return of the good and only require a clear photograph of the problem.

If you would like to return an item to us please email us at huck@louribike.com and we will supply you with a returns address.

CANCELLATION POLICY

Should you wish to cancel your order, simply email us 

using the subject title "CANCEL ORDER" or use WhatsApp via the icon in the bottom right of this page and include your order number or copy of your order confirmation email. We will then cancel the order and issue a refund. 
Environmentally Concious

We understand where our refuse goes and so recycle consciously. All of our packaging is made from recycled products and can be recycled again.
We Love Our Products

Anything sold on Huck comes from the heart. We love and use what we sell and can only recommend these products with the highest regard.
Huck
We make accessory straps to help cyclists #ditchthepack and #loosethesaddlebag. Our straps look better, are quieter in operation, made from quality Western materials and are handmade in the UK.
Explore Huck
Kommit
Kommit can tow up to 120kg of bike & body. So now you can have a tow line conveniently stowed, ready to be deployed should the joy begin being sapped from the trailing riders' very self.
Learn More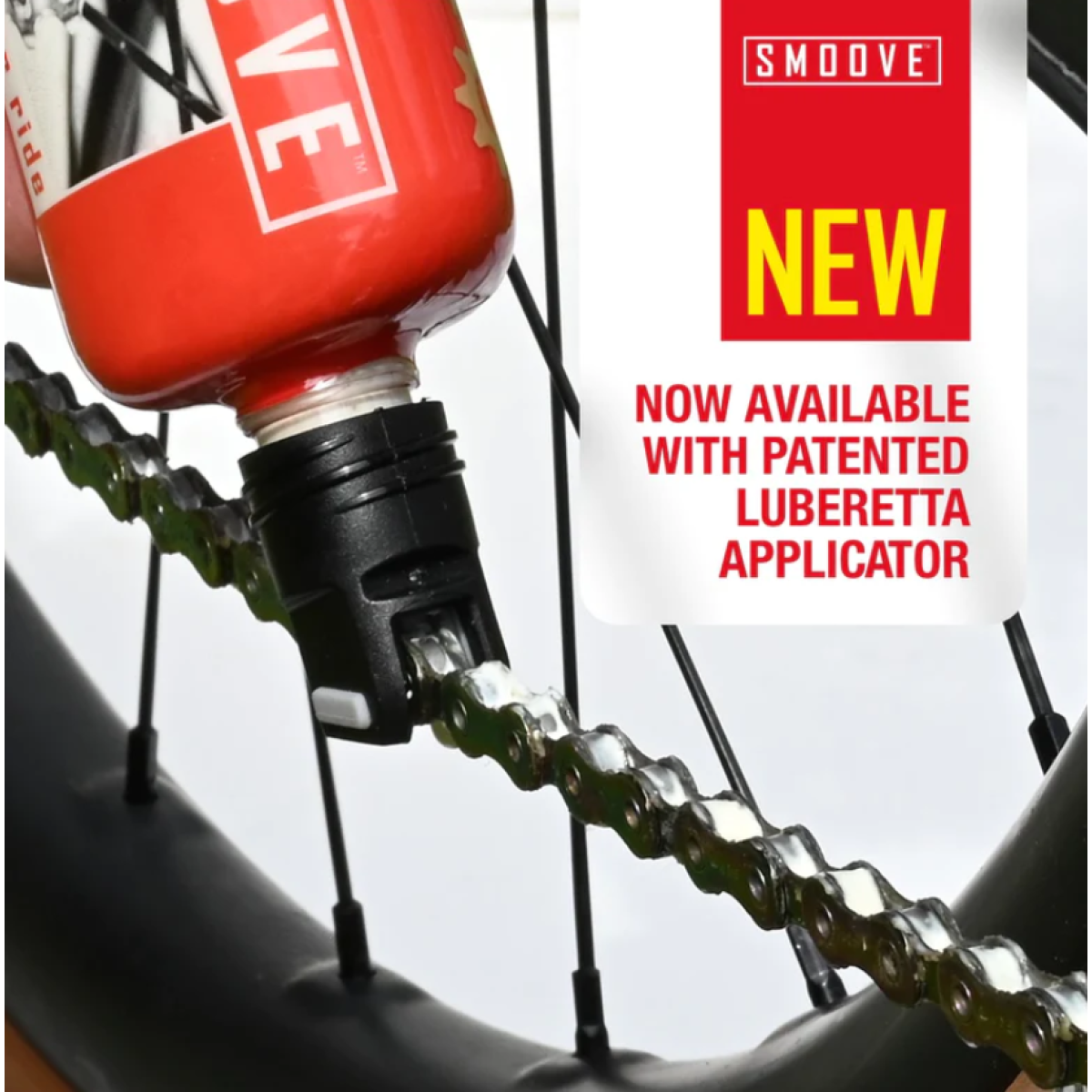 Smoove
Smoove is a wax lubricant that sets dry and resists the attraction of dirt. It lasts a seriously long time and is good for any weather. Find out more about the astonishing media reviews by clicking the button below.
Find out More